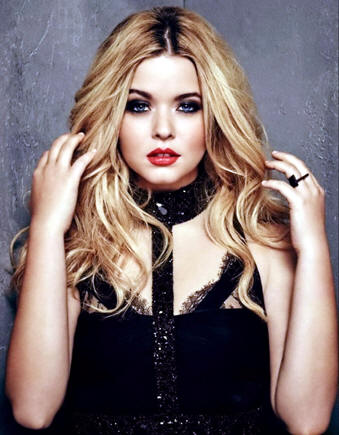 NAME -
ALISON
KINKINESS - 4
SEX DRIVE - 3
ENDURANCE - 5
COMMENTS - I'VE ONLY BEEN WITH ALI A FEW TIMES, BUT EACH TIME SHE'S ROCKED MY WORLD. THE OPPOSITE OF EVE, ALI LIKES TO BE IN TOTAL CONTROL AND SHE MAKES SURE THAT YOU KNOW IT. SHE RECENTLY BROUGHT SOME OF HER FRIENDS FOR ME TO PLAY WITH, BUT IT WAS LESS OF AN OFFER AND MORE OF COMMAND - NOT THAT I MINDED ;). I'M JUST A LITTLE AFRAID OF WHAT SHE MIGHT GET ME TO DO IN THE FUTURE.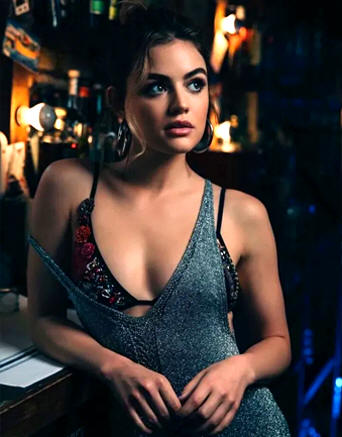 NAME - EVE
KINKINESS - 4
SEX DRIVE - 4
ENDURANCE - 5
COMMENTS - AN IMMORTAL IN THE BODY OF A TEENAGE GIRL, EVE REALLY KNOWS HOW TO PUT HER APPEARANCE TO WORK. WITH GAMES LIKE 'DIRTY WHORE' AND 'NAUGHTY EVELYN', COUPLED WITH HER NATURAL SUBMISSIVENESS, SHE CAN REALLY GET ME GOING. PLUS, I JUST FOUND OUT THAT EVE'S PET OVER THE LAST SEVERAL YEARS IS ACTUALLY HER BABY SISTER! FUCK! AND NOW THAT EVE HAS RECENTLY REVEALED HER HIDDEN 'DARK SIDE' TO ME, I'M REALLY LOOKING FORWARD TO SEEING HOW THAT MIGHT PLAY OUT IN THE BEDROOM. AND DID I MENTION DOLPHINS?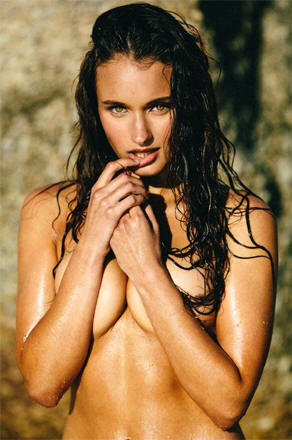 NAME -
KARMA
KINKINESS - 5
SEX DRIVE - 5
ENDURANCE - 5
COMMENTS - IF KARMA WASN'T SO SHY ABOUT BEING TOPSIDE, IT'S VERY POSSIBLE THE TWO OF US WOULD HAVE KILLED, NECRO-RAPED, AND BARBEQUED EMMA YEARS AGO AND KARMA WOULD BE QUEEN. SHE'S BEEN MY #1 WHILE EVE WAS AWAY AND WE'VE LITERALLY FUCKED FOR DAYS AT A TIME. THE ONLY DOWNSIDE WITH KARMA IS THAT I NEED TO KILL HER TO GET HER PROPERLY TURNED ON. I'D LOVE TO SEE WHAT SHE BRINGS WHEN SHE'S NOT DEAD.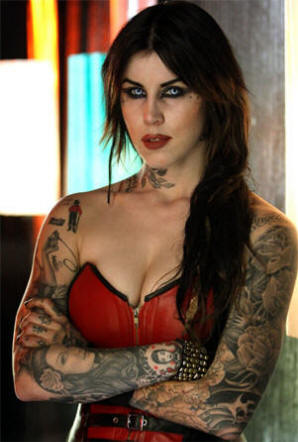 NAME -
KAT
KINKINESS - 3
SEX DRIVE - 3.5
ENDURANCE - 5
COMMENTS - ASIDE FROM BEING THE FINEST TATTOO ARTIST I KNOW, KAT'S ALWAYS BEEN RELATIVELY LOW-KEY. I DON'T KNOW IF IT'S SOME SORT OF 'ASCENSION-EFFECT' RADIATING FROM ME OR SOMETHING ELSE, BUT LATELY MY FALLEN ANGEL FRIEND HAS BEEN QUITE THE HORNY DEVIL. ON MORE THAN ONE OCCASION LATELY, SHE'S RANDOMLY DROPPED TO HER KNEES AND SERVICED ME AND SOME OF MY DICKGIRLS. I REALLY HOPE THIS IS A SIGN OF THINGS TO CUM ;)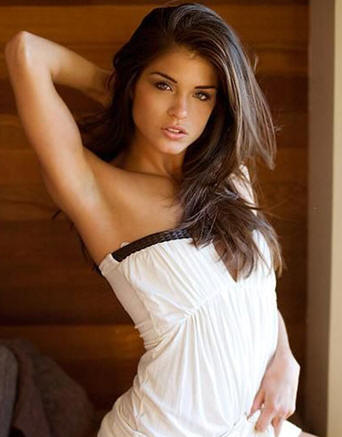 NAME -
KIRSTIE
KINKINESS - 4
SEX DRIVE - 3.5
ENDURANCE - 4
COMMENTS - THE PRETTIEST GIRL I KNOW, KIRSTIE HAS COME A LONG WAY SINCE WE FIRST MET. WHILE SHE'S ALWAYS BEEN WILLING TO SHARE MY BED, I HADN'T SEEN REAL FIRE IN HER UNTIL I LEARNED HOW TO CHANNEL HER NATURAL AGGRESSION INTO SEXUAL ENERGY. THE ANGRIER SHE IS, THE BETTER SHE FUCKS. THE RECENT 'EQUIPMENT UPGRADE' I GAVE HER ALSO SEEMS TO BE HAVING AN EFFECT. YOU SHOULD HAVE SEEN HER FUCKING TAYE! SHE'S ALSO A LOT CLOSER TO HER DOG THAN I REALIZED ;)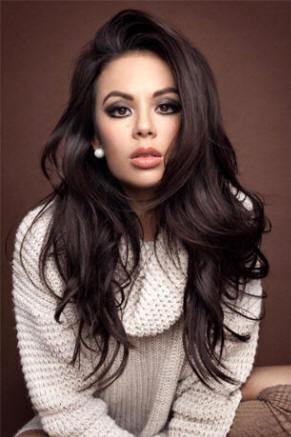 NAME - MONA
KINKINESS - 4
SEX DRIVE - 3
ENDURANCE - 3
COMMENTS - I'VE ONLY JUST MET MONA, BUT SO FAR I'M MORE THAN IMPRESSED. EVEN FOR A DANCER SHE HAS INSANE FLEXIBILITY. WHILE I'M FAIRLY CERTAIN SHE MAY BE ACTING AS EYES AND EARS FOR ALISON, AS LONG AS SHE CONTINUES TO INDULGE ME, I DON'T REALLY CARE. HER PERFORMANCE OF 'BREAKFAST WITH EVE' WAS JAW-DROPPING. AND WHO KNOWS, MAYBE IN TIME I WILL WIN MONA OVER PURELY ON MY OWN. I JUST NEED TO MAKE SURE KIRSTIE DOESN'T GET JEALOUS ALONG THE WAY.